KUA Campus Center
The Campus Center at Kimball Union Academy is the student life hub of the school, providing spaces and activities for social interaction between students and faculty.
Testimonial
The facility includes a large activity room with a "human-scale" chessboard, café seating, a TV lounge, school store, day student lockers, student and faculty mailboxes, email terminals, reception area, student activity rooms, and administrative offices.
The building incorporates many sustainable design features and uses many local materials. The project was completed in May 2008.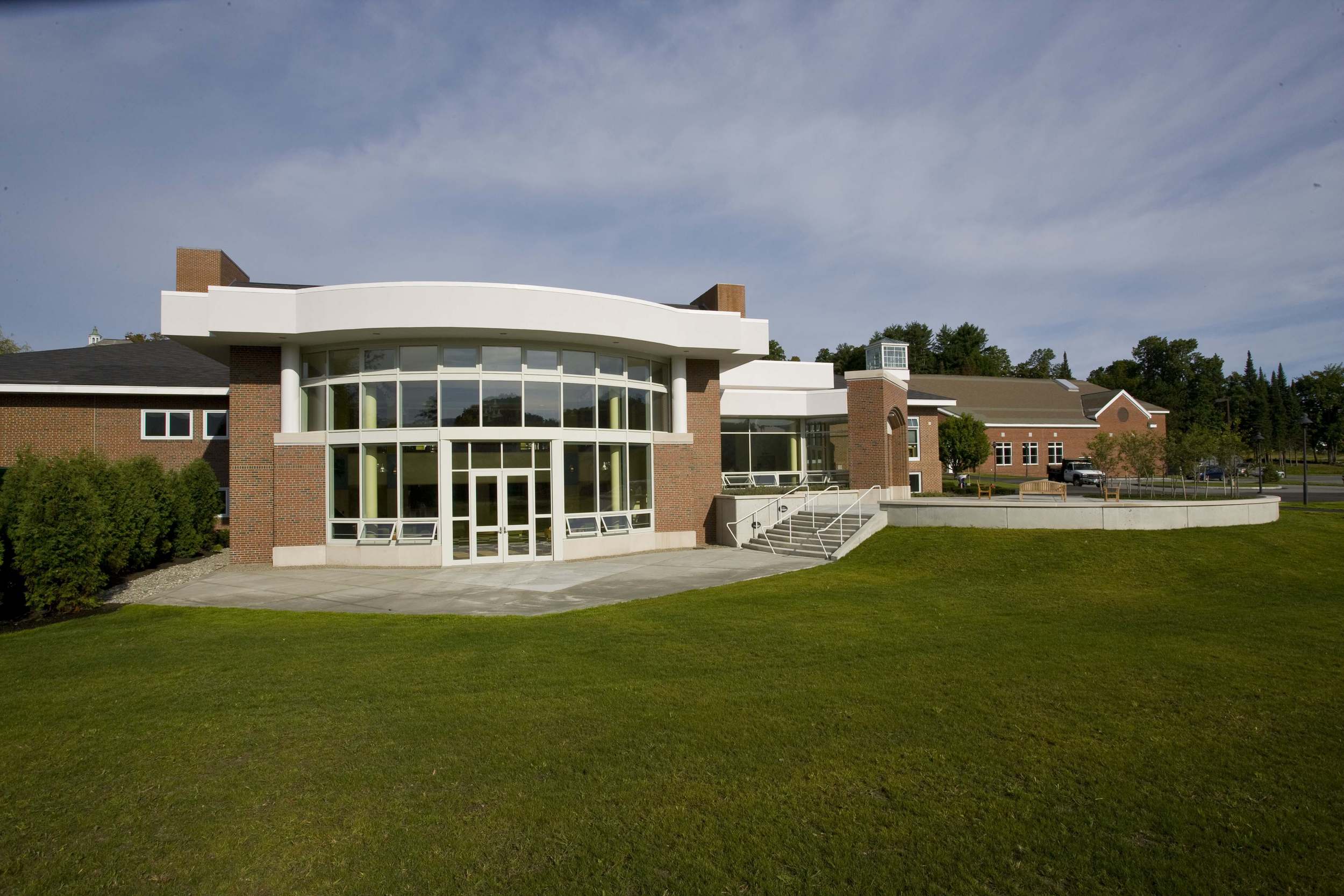 "This space is fabulous. I spent the last hour wandering the Campus Center inside and out, the "new" dining area, etc during our first full all school informal meal. I can't tell you how well this space functions – especially given all the constraints we were working with for circulation in and out of the dining hall, parking, etc."
Mike Schafer, Head of School
Kimball Union Academy
"The connections for day/boarding, parent drop off / pick up, athletic / academic / arts intersection…..informal and formal – genius!
In essence, this space is fantastic for the school and your design captured the vision and expectations for this space better than I ever could have imagined."
Mike Schafer, Head of School
Kimball Union Academy