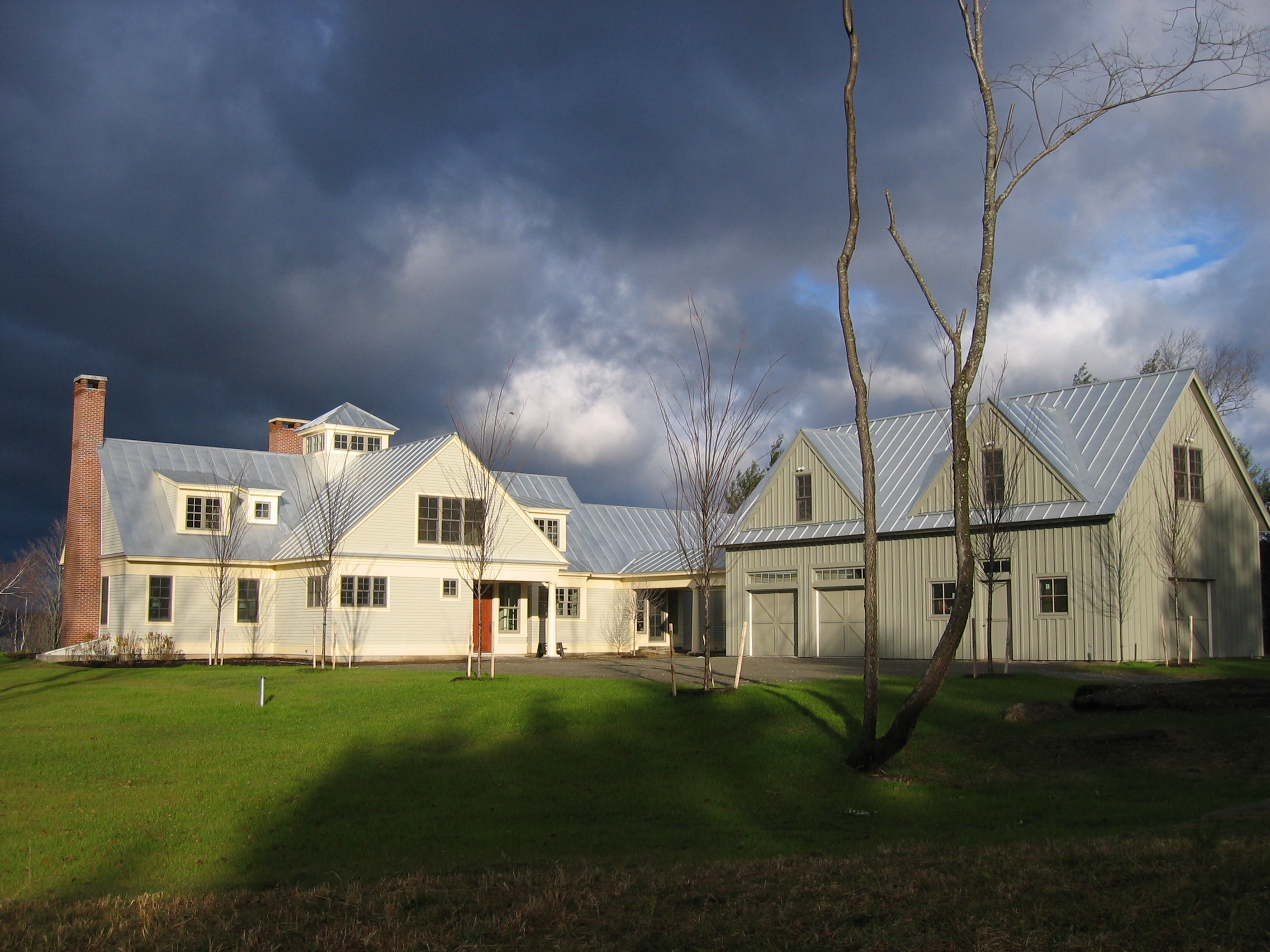 Pomfret Vermont Residence
This house takes advantage of sweeping long-range views and closer, intimate pond views. UK Architects used traditional vernacular forms in designing this modern house. A central cupola draws daylight down into the central stair hall which all spaces radiate off of.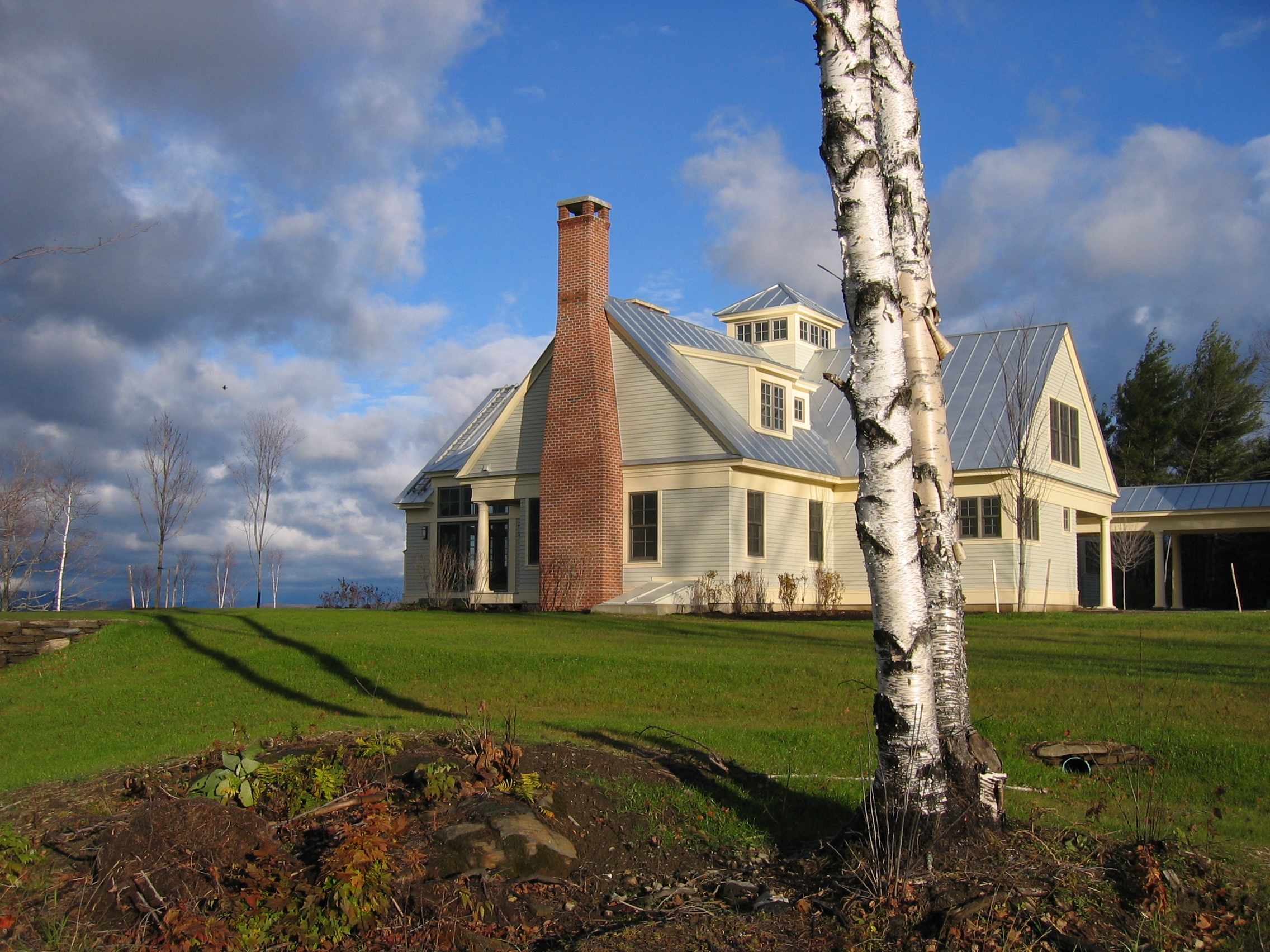 The first floor has a master bedroom suite, a guest suite, kitchen, dining room, den, and living room. The second floor has two guest rooms and a large office. The three-car garage is linked to the house with a covered walkway that you drive through to enter a formal entry courtyard.
The primary living spaces take advantage of the distant views, while the master suite takes advantage of an intimate view to a large pond on site.