Woodstock Vermont Residence
This new house was designed for a young and growing family. The building site is located on a scenic mountain-top with distant views to the southeast. Working with a traditional farmhouse style, UK Architects designed this house to fit the rustic character of the site. Through the use of color, exposed rafter-tails, and other rustic, natural detailing, the house blends with its surroundings.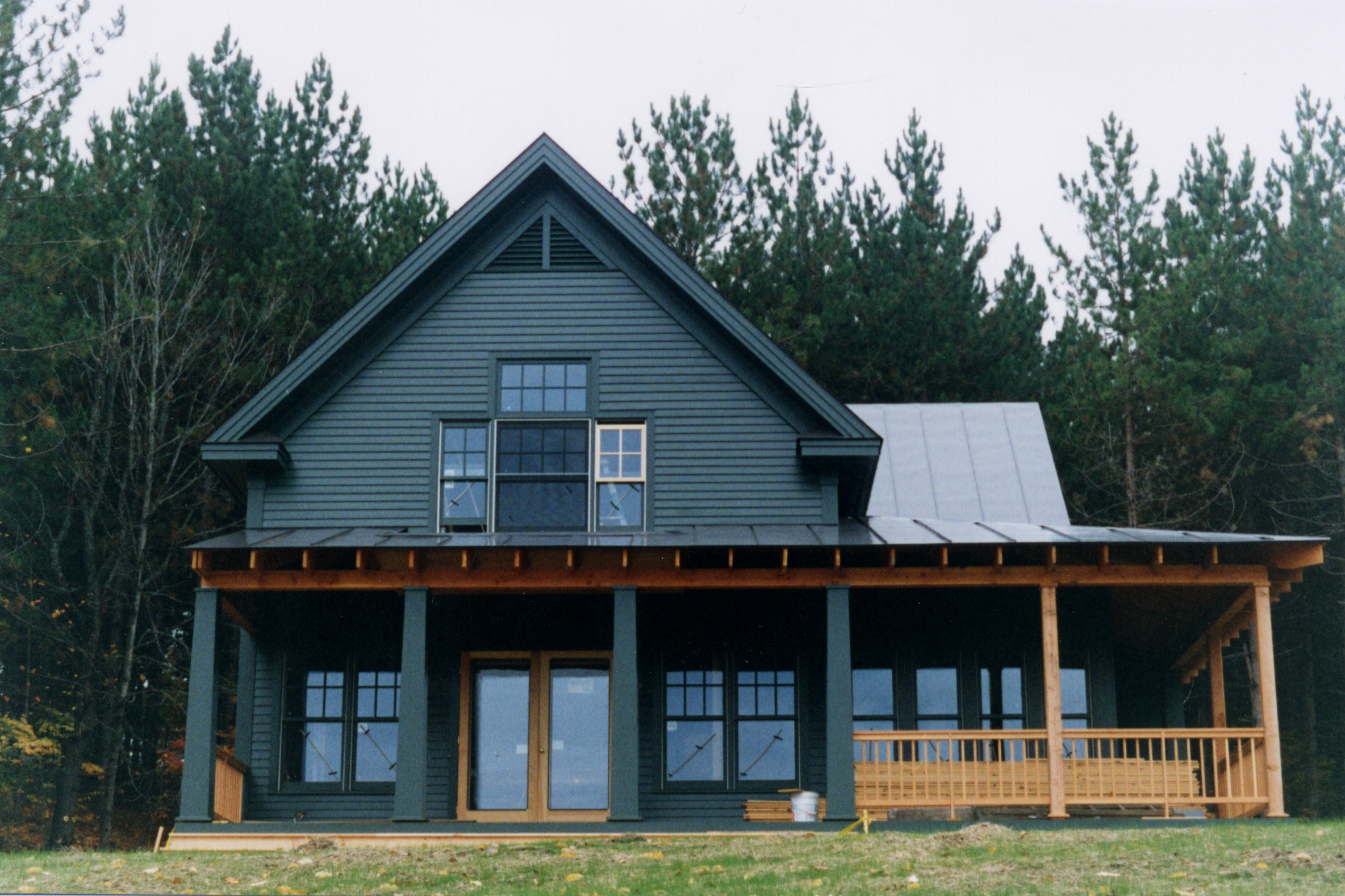 The house makes use of a compact floor plan that includes three bedrooms, an open plan on the first floor, and porches that allow interior spaces to expand to the outdoors.
The project was completed in May 1995. It received the "Award for Excellence in Architecture" in 1996 and the "50-Year Architecture Award" in 1988 from the Vermont Chapter of the American Institute of Architects.